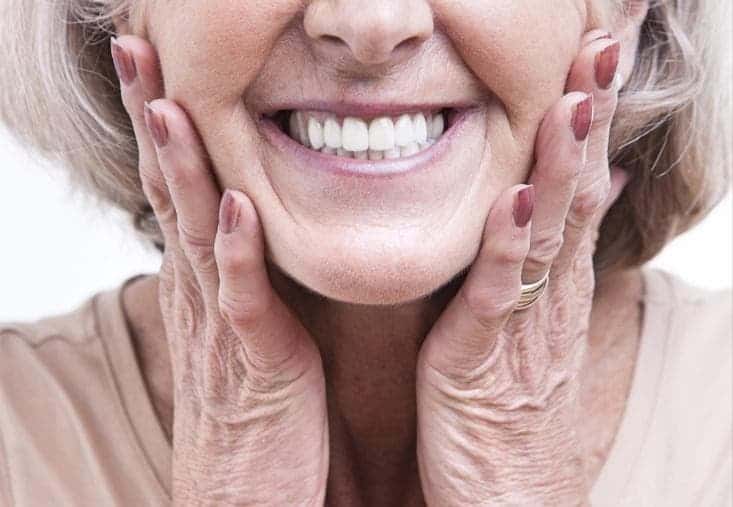 A New Set of Teeth Awaits
Everyone deserves a good set of teeth! While there are several types of restorative dental procedures available to replace missing teeth, if your mouth is missing many teeth, the easiest and most cost-effective solution is often dentures. Forget the dentures your grandparents' generation used to wear — today's dentures are more comfortable and realistic looking than they've ever been before.
Dr. Julie Jang is a skilled dentist who has helped to transform many patients' mouths with dentures. Because Harmony Family Dentistry has amazing technology, she can help create dentures that fit perfectly and feel like normal teeth in your mouth.
Benefits of Dentures
With dentures, your mouth becomes whole again — and therefore both appears and functions better. Some of the things you can look forward to include:
Better Bite: With missing teeth, chewing can be difficult. Moreover, your biting motion may change to compensate for gaps in your smile. With dentures, you can maintain your natural bite, which protects your jawbone.
Attractive Smile: Having a full set of teeth makes your smile more attractive. Because dentures are made to appear hyper-realistic, the people you meet will assume they are your genuine teeth.
Easier Speaking: Missing teeth can affect your speech by causing a slight speech impediment. With a little practice, you should be able to speak more clearly with dentures in your mouth.
Customizable: Dentures are made of different materials and come in different shades to best meet your personal needs. By choosing your dentures' tooth shade and gumline shape, you should have an easy time recognizing your new smile as your own.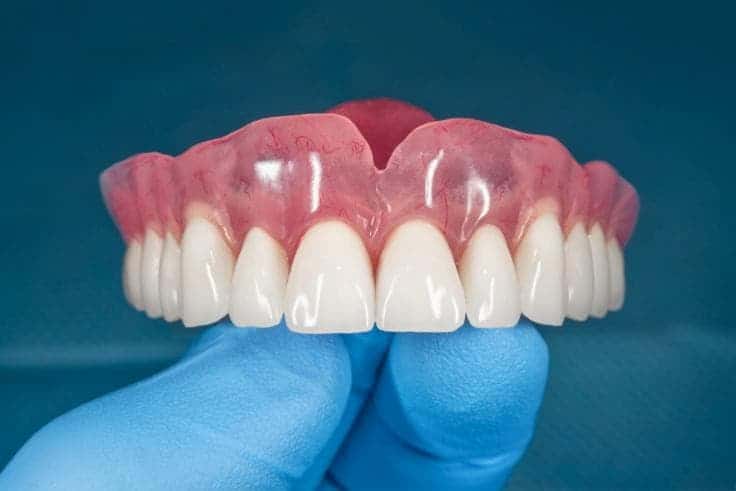 Denture Options
Because each mouth is unique, Dr. Julie offers multiple types of dentures for superior care.
Traditional Dentures: Traditional dentures are a complete row of teeth (top, bottom, or both) that are removed and soaked each night to help them maintain their precise shape.
Partial Dentures: If you have multiple consecutive teeth missing, but not an entire row, it is not necessary to pull all the remaining teeth so that you can wear dentures. Instead, you may be a good candidate for partial dentures. These are removable artificial teeth that custom fit the existing gaps in your mouth.
Implant Supported Dentures: Implant-supported dentures are like ordinary dentures, with one key difference: they rely on dental implants (posts attached to your jawbone) to hold your set firmly in place.
What You Can Expect from Dentures
Most dentures last between five and 10 years before you need to replace them. The better you take care of them, the more likely you can extend their lifespan. To keep them fresh and clean, rinse your dentures every day, rubbing them with a gentle soap or denture cleaner. This helps eliminate plaque and food particles that can erode your dentures over time. Toothpaste is too abrasive to use on dentures. Any time you are not wearing your dentures, keep them in cold or room temperature water so they do not warp.
Speak to Dr. Julie About Dentures
As a renowned reconstructive dentist, Dr. Julie enjoys finding optimal solutions to rehabilitate her patients' mouths. When you visit Harmony Family Dentistry, she can devise a customized plan that restores your teeth, which may or may not include dentures. For an appointment, please call (360) 882-7866.