Straighten Your Smile Without the Hassle of Braces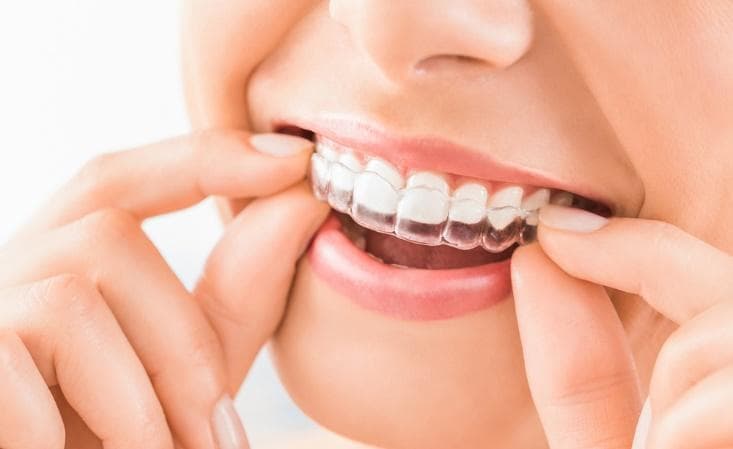 Do you ever catch yourself staring at someone's impossibly perfect teeth and wonder why you can't have the same? Genetics may have given you crooked teeth, but the solution for straightening your teeth is easier than it has ever been before.
Invisalign has revolutionized the way Dr. Julie Jang can offer orthodontic treatment. At Harmony Family Dentistry, she uses clear aligners to help straighten the teeth of her patients in a matter of months. Find out how Invisalign can transform your smile!
How Does Invisalign Work?
To begin, Dr. Julie takes digital images of your teeth that are sent to a laboratory to create customized aligners (made of thermoplastic material) that fit perfectly in your mouth. Soon, your aligners will arrive, and you will wear them according to the schedule that Dr. Julie provides.
Approximately every two weeks, you will switch your current aligners out with a new set that should continue to move your teeth in accordance with the treatment plan. Ideally, you should wear your Invisalign about 22 hours each day. The more you wear them, the quicker you can complete your treatment!
From time to time, you will schedule an appointment with Dr. Julie to make sure your progress is successful. Overall, this requires fewer appointments than if you needed your braces tightened on a consistent basis.
Your treatment should last between six and 18 months, though the exact amount of time depends on the current state of your teeth and how committed you are to wearing your aligners throughout the day.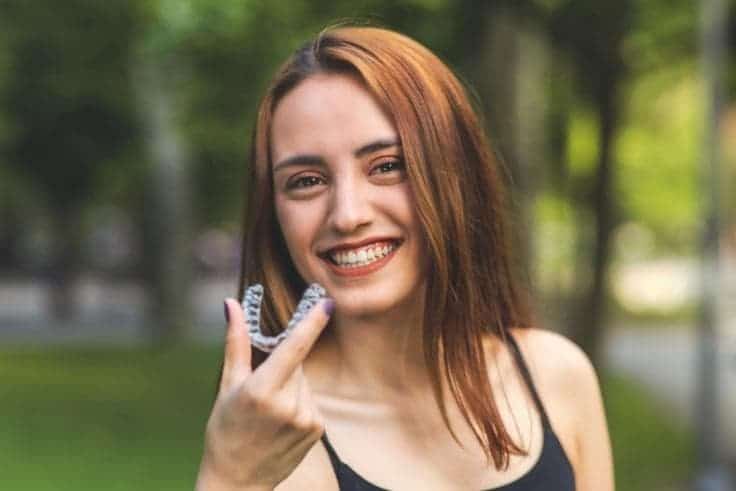 Amazing Benefits of Invisalign
Transparent aligners: As its name suggests, Invisalign is invisible to your friends and family. Because the aligners are clear, most of the people you chat and work with will not even notice that you have Invisalign in your mouth. This should prevent you from feeling self-conscious about straightening your teeth, no matter your age.
Removable: Although you are encouraged to wear your aligners as much as possible, you may take them out for a big event like a date or a presentation. The flexibility of having removable orthodontics, unlike braces, makes it an easier commitment.
Better hygiene: Ordinary braces make life more challenging. Not only does food get stuck in them, but they also impede your ability to brush and floss. Since you remove your Invisalign whenever you eat and when you brush and floss, your oral hygiene improves dramatically. Simply rinse and brush your aligners to keep them clean.
Invisalign Costs
The total cost of Invisalign depends on how long the treatment is necessary to fulfill your cosmetic goals. The price should not be significantly different than it is for metallic braces. Dental insurance companies often cover a portion of Invisalign; Harmony Family Dentistry can help you check your policy to see what benefits you are entitled to.
Get the Straightest Smile You've Ever Had
If the idea of realigning your teeth in just one year sounds like music to your ears, it's time to visit Dr. Julie to learn more about this exciting cosmetic treatment. Dr. Julie is a highly educated and beloved cosmetic and restorative dentist who has achieved great success with Invisalign. To make an appointment, please call Harmony Family Dentistry in Vancouver, WA at (360) 882-7866.