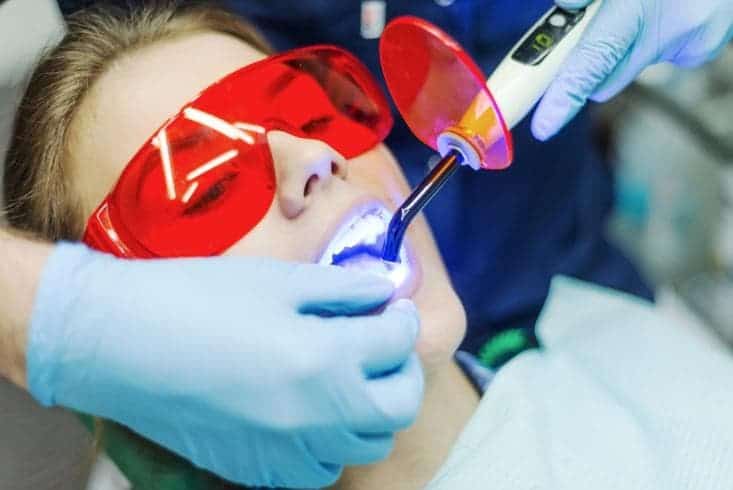 Lasers Are the Future of Dentistry!
As part of our commitment to staying on the cutting edge of dental treatments, Harmony Family Dentistry is proud to offer laser dentistry services to our patients. This safe, gentle technology allows us to treat several issues, especially those related to your gums. Dr. Julie Jang and her esteemed team have extensive experience using lasers to achieve optimal outcomes in both general and cosmetic dentistry procedures.
Discover the Benefits of Laser Dentistry
Safety: Lasers have been used in dentistry for a long time, although many dental practices have been slow to adopt this technology. You can feel confident in its track record.
Comfort: Not only are lasers gentle, but they also eliminate or reduce your need for drills and needles. Because they are also silent, you should feel less anxious overall.
Precision: Lasers allow Dr. Julie to target specific areas with the utmost precision. In doing so, she can leave more healthy tissue intact.
Shorter recovery: When you undergo a laser procedure, your recovery tends to be much quicker than for other dental procedures. This is true in part because it leaves healthy tissue intact, but also because lasers can help promote tissue regeneration. You should have minimal bleeding and swelling after laser dentistry.
Laser Treatments Available at Harmony Family Dentistry
A few of the most popular laser treatments that Dr. Julie and her team offer include:
Gum Recontouring
Also known as gum reshaping or gum lift, this cosmetic treatment is a great solution if you have an uneven gumline or you do not like how "gummy" your smile looks. With great precision, the laser can treat excess gum tissue to give your gums a new, more attractive appearance. It is a far less invasive approach than traditional surgery for this issue, with minimal bleeding and a shorter recovery.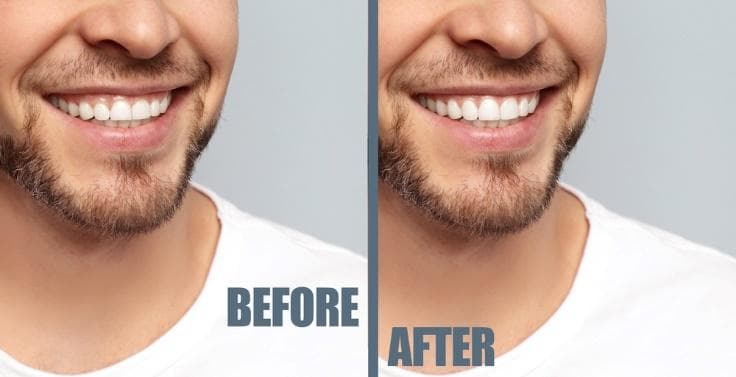 Laser Bacterial Reduction
At our practice, LBR has become a part of a standard appointment. Because bacteria often spreads to other parts of your mouth during your biannual cleaning, the hygienist now kicks off your teeth cleaning by using a laser to preemptively kill bacteria on and underneath your gums. This helps to keep your gums clean and healthy.
Laser Curettage
If you have a moderate or advanced case of periodontitis (gum disease), this popular laser treatment can help to restore your gum health. The heat from the laser is highly effective at eliminating bacteria stuck in the pockets underneath your gums. When possible, Dr. Julie recommends this over surgical solutions to gum disease since it is a gentler treatment that also stimulates healthy tissue regeneration so that you have stronger gums moving forward.
Experience the Benefits of Laser Dentistry for Yourself
If your current dentist does not offer laser treatments, it may be time to upgrade to a professional team that makes every effort to provide you with the best and most comfortable treatments. Your gums can become healthier and even more aesthetically pleasing with our exciting treatments. To see why so many Harmony Family Dentistry patients recommend our office to their friends, schedule an appointment with us by calling (360) 882-7866.