Protect and Beautify Your Teeth with Dental Crowns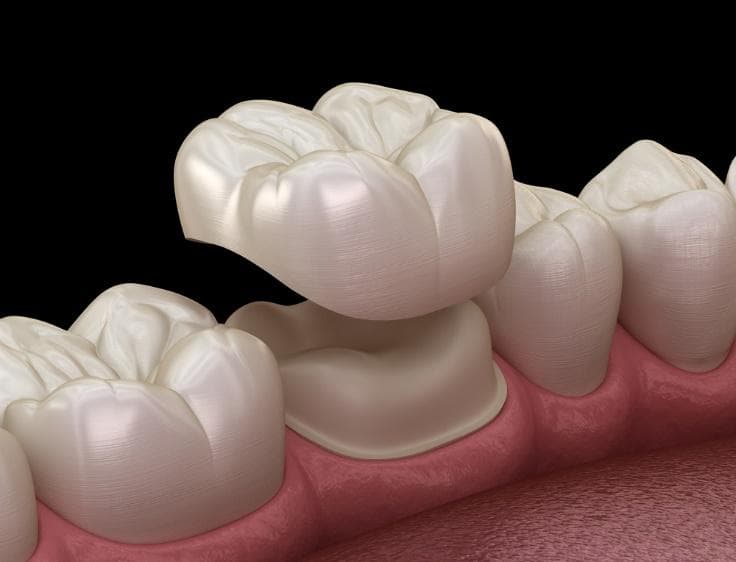 Do you have a weak tooth or a tooth with aesthetic imperfections that you would like to improve? You could probably benefit from a dental crown: a tooth-shaped cap that fits over a natural tooth. For over 20 years, expert dentist Dr. Julie Jang has placed many dental crowns, giving her patients smiles that looks attractive and natural.
How Dental Crowns Can Help Your Teeth
Dental crowns are used for a variety of reasons, which include:
Strengthening a tooth that is weak from injury or decay
Covering (and beautifying) a tooth that is discolored or has an abnormal shape
Holding a dental bridge in place to fill in a gap
Preventing a cracked tooth from breaking further
Topping a tooth that has been treated with root canal/endodontics
Completing a dental implant
Dental crowns are an effective option in so many situations because they are designed to look just like real teeth. This allows them to fit seamlessly in a row of teeth. In fact, you can give input on the color, size, and shape of the crown to achieve the best aesthetic outcome.
What Is a Dental Crown Procedure Like?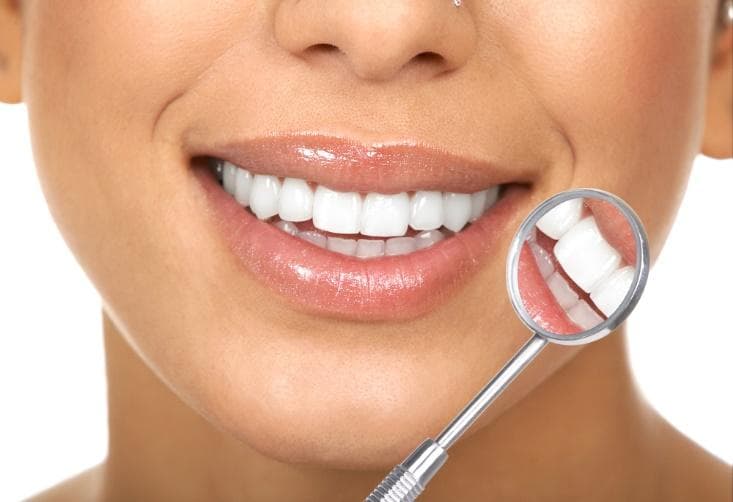 In most cases, Dr. Julie places dental crowns over the course of two appointments. During the first appointment, she numbs your tooth to keep you comfortable and then carefully resizes the tooth. The tooth must be made smaller so that the crown can fit on top without affecting your bite.
She sends a digital scan of your mouth to a laboratory to create a permanent crown that matches the size, shape, and color of your other teeth. Crowns can be made of porcelain, metal, or ceramic, with stronger material being necessary for back teeth that do a lot of chewing
While you wait a couple weeks for your tooth to be prepared, you can wear a temporary crown that is attached to your tooth with adhesive. This ensures that you don't have a gap in your smile between your appointments. Once the crown is ready, you can return to Harmony Family Dentistry so that Dr. Julie can fit your new crown. She checks to make sure that it matches your other teeth, feels comfortable, and does not disrupt your bite.
Caring for Your Dental Crowns
Dental crowns need to be brushed and flossed like your normal teeth. In the days after receiving a crown, you may find it helpful to use a toothpaste designed for sensitive teeth to avoid aggravating your tooth.
Dental crowns can last up to 10 years before replacement is necessary. Your best chance of minimizing the number of crown replacements you need in the future is to avoid eating hard foods that can crack or loosen your crowns. Do not chew on fingernails and pens since they can also contribute to this problem.
Come See What Makes Harmony Family Dentistry Special
Dental crowns are just one way to achieve a great smile. As a comprehensive dentist, Dr. Julie offers a variety of restorative and cosmetic treatments that can help you improve the look and feel of your mouth. To find out whether a crown or another procedure is right for you, please schedule a dental examination with the best dentist in Vancouver, WA by calling or texting 360-882-7866.